GOOGLE ADS MANAGEMENT SERVICE
Google Ads pay-per-click (PPC) marketing
, when done right, is one of the most effective ways to reach your customers online. Well-written ads based on thorough research can deliver a strong ROI that can be fine-tuned as needed. This helps maintain the pace of your website traffic and conversions. While some web marketers offer cookie-cutter Google Ads and PPC packages, our set-up and campaign management solutions are developed in careful consultation with you. We develop effective strategies for achieving your goals.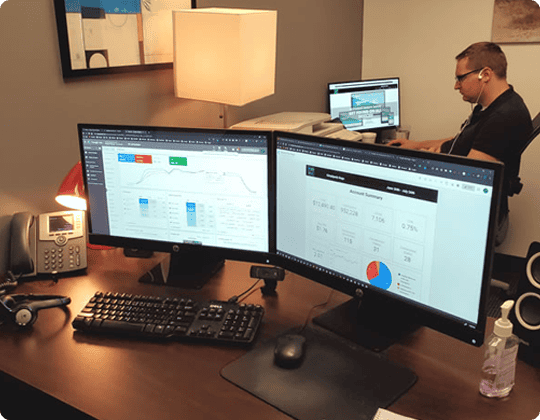 Setting up your digital marketing plan
Our experienced team will:
Prepare custom ads researched and tailored to your industry and your biggest competitors, including keyword and geo-targeting
Create ads including search network and display network campaigns, keyword-specific ads, text ads and display ads
Carry out split testing to refine ads for greatest impact
Manage extensions, including sitelinks, call extensions and call out extensions, plus third-party call tracking and metrics
Research and create keywords and negative keyword lists
Manage Bing, Google and Yahoo conversion tracking code creation, as well as google remarketing tag creation
Managing your Web Marketing Campaign
Once established, our web marketing team will carefully manage your ad campaigns. This is the best way to take advantage of subtle changes in keyword performance and keep your ads fresh, whether it's to engage new customers or remarket to existing customers. Our management steps include:
Reviewing short-and long-term performance, including week-over-week, Month-over-month and year-over-year metrics
Reviewing what search terms your website visitors are using to find you and revising your ads and keywords accordingly
Managing on-going split testing to ensure high performance and development of successful ad campaigns
Evaluating the performance of keywords in conjunction with data from Google Analytics, including reviewing keywords with low stats, high bounce rates, ineffective CTR and poor conversions, and revising bids accordingly
Fine-tuning your ad campaign settings to maximize the distribution of ads toward your goals, including CPC, cost and CPA
Analyzing data to maximize the performance of ads based on geography, time of day or week, etc.
You Imagine It. We Make It Happen.
With our digital marketing expertise, our creative team is capable of implementing your vision and transforming it into reality. Let us help you create a website and a digital marketing strategy that will give you more chances of being found by your target customers.